THE HIFF LECTURE 2021 WITH EMILY PENN
HIFF 2021 is delighted to present 'Seas of Plastic', its annual Festival lecture, with Emily Penn.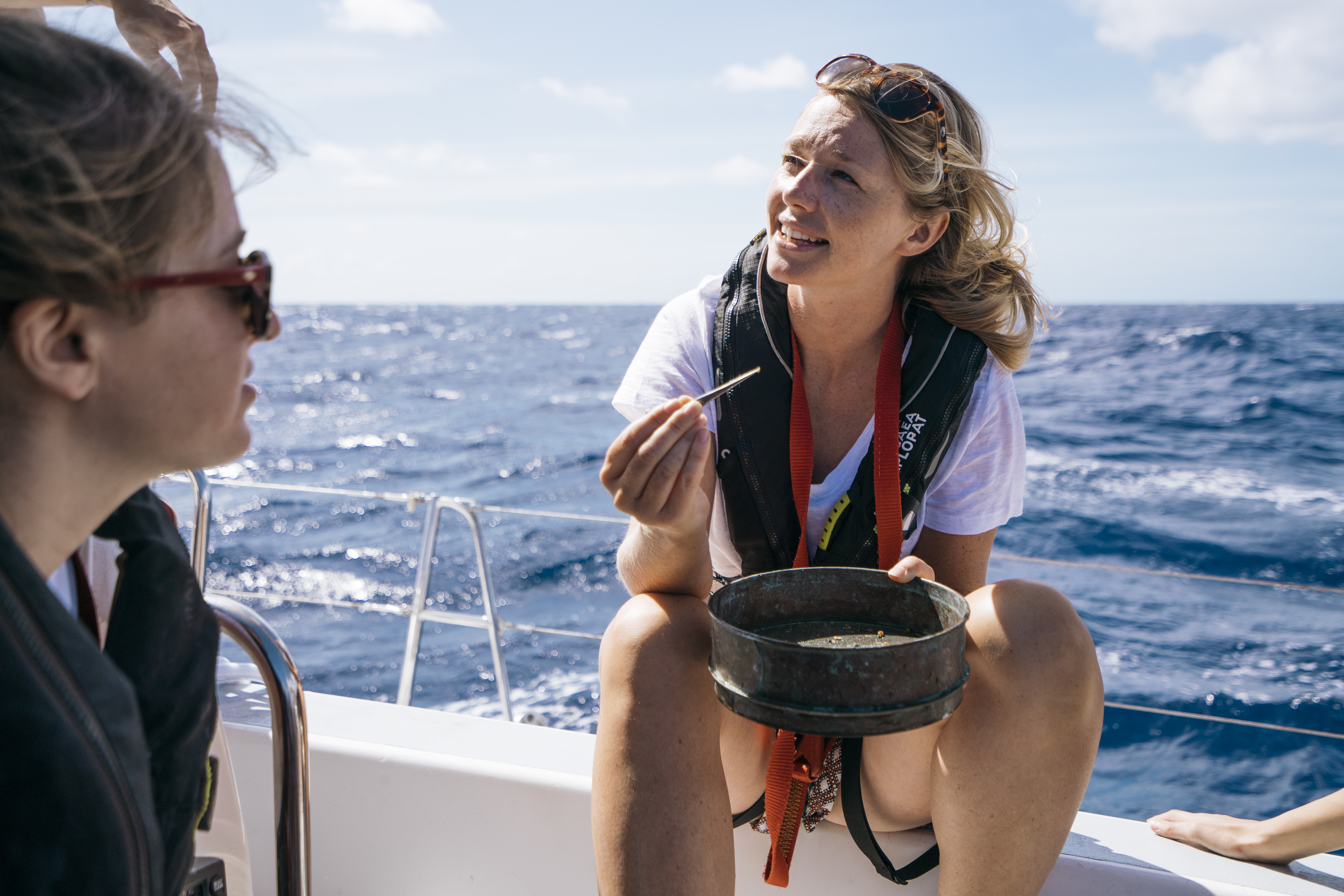 Emily is an ocean advocate and skipper who has spent the last decade exploring plastic pollution from the tropics to the Arctic. Emily is on a mission to inspire and facilitate a community of change-makers through her project eXXpedition; and by developing upstream solutions to the ocean plastic issue with corporate partners, scientists and government bodies.
Dedicated to solving the plastic problem, she has organised the largest ever community-led waste cleanup from a tiny Tongan island, trawled for microplastics on a voyage through the Arctic Northwest Passage, rounded the planet on the record-breaking biofuelled boat Earthrace, and worked on a sailing cargo ship trading western supplies for coconuts.
An experienced public speaker, Emily has spoken around the world at TEDx conferences, universities and global companies, sharing both her adventures and an understanding of the issues relating to our oceans, human mindset and future society. Emily was honoured with the Fitzroy Award at the 2016 Ocean Awards and is also the youngest and only female recipient of both the Yachtmaster of the Year, awarded by HRH Princess Royal, and the Seamaster of the Year award. She is a Fellow of the Royal Geographical society and in 2017 was elected as a member of the Cordon Rouge Club.
Positions:
World Sailing
Member of Sustainability Commission
Nekton Foundation - Trustee and Board Member
Royal Geographical Society - Fellow
Awards:
2019 TAUCHEN Person of the Year Award
2018 Points of Light Award
2018 Scientific Exploration Society Hotung Medal
2016 Fitzroy Award at the Ocean Awards 2016 Seamaster of the Year at boot Dusseldorf
2010 Yachtmaster of the Year
2021 British Empire Medal in the Queen's New Years Honours.
Exxpedition - all-female voyages exploring the impact of and solutions to plastic and toxic pollution in our ocean: CLICK ME
Shift - Emily Penn's website packed with practical solutions to the problem use of plastics: CLICK ME