, Start Time: 17:30 Carinish Village Hall Isle of North Uist HS6 5EJ
Event Type:
Documentary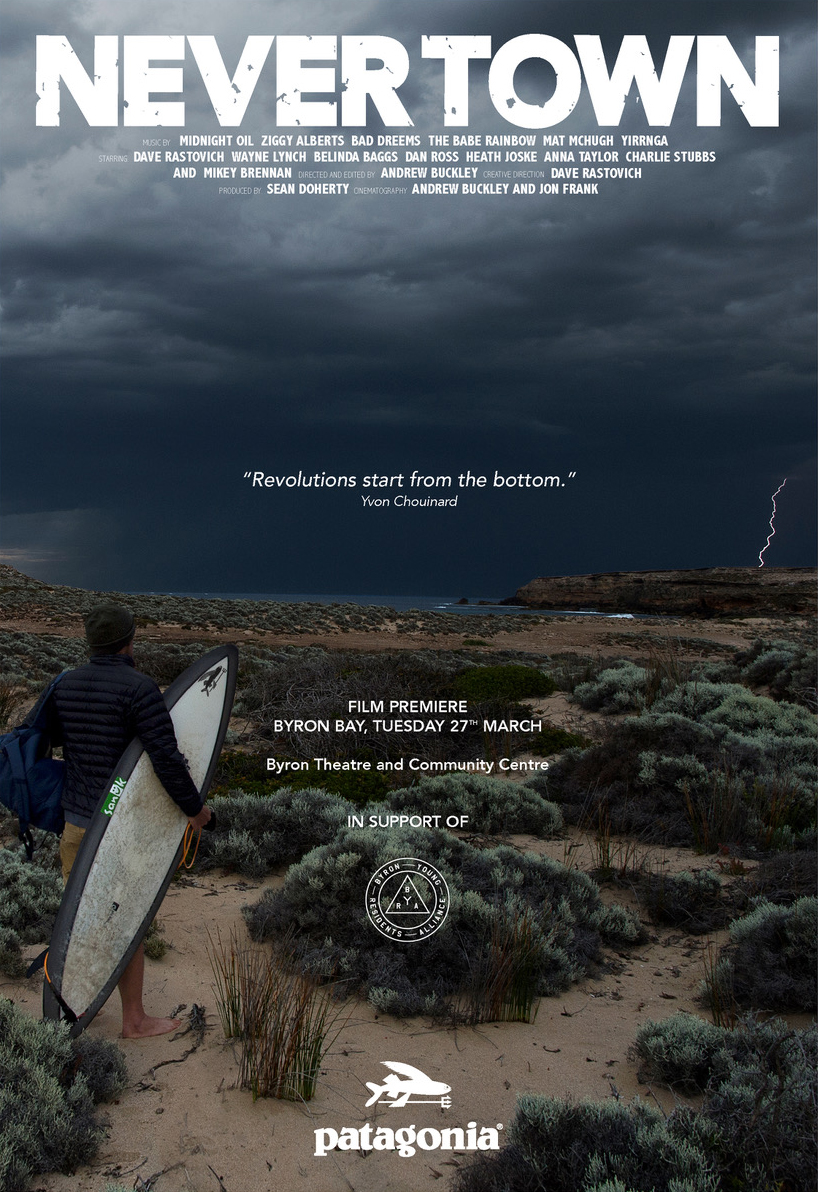 Country of Origin: Australia
Year Released: 2020
Run Time: 39min
Language: English
Director: Andrew Buckley
Classification: 12
---
Description:
Part surf film, part conservation film, Never Town takes a journey along some wild coastlines and talks with the people fighting to keep them wild. Filmed along the Southern Ocean coasts of Australia, it's an exploration of what these places mean to surfers... and what surfers are willing to do to save them. Never Town features the surfing of Dave Rastovich, Dan Ross, Belinda Baggs and Heath Joske, set alongside conversations with coastal activists who are standing up against deepwater oil drilling and industrial fish farms.
With coastlines around the world under pressure like never before from growing populations, rampant development and exploitation from resource companies, Never Town is a rallying call for surfers and local communities to stand together to protect the wild spaces around them.
---
Screenings:
An Lanntair Arts Centre, Isle of Lewis: Tuesday the 20th of July at 5pm.
Taigh Dhonnchaidh, Isle of Lewis (Outdoor Screening): Tuesday the 20th of July at 5pm.
Bernera Community Centre, Isle of Lewis: Friday the 23rd of July at 10am.
Kinloch Community Hub, Isle of Lewis: Wednesday the 21stof July at 5pm.
Carinish Village Hall, North Uist: Friday the 23rd of July at 5:30pm.
Castlebay Community Hall, Barra: Friday the 23rd of July at 11am.